Love is in the air: Top 10 most romantic and intimate Veg restaurants 💖 in Portugal by Veond app.
In this list you'll find the best restaurants for a dinner for two, for an elaborate healthy breakfast or for yummy sharable regional tapas. The list includes those restaurants that serve incredible fine dining experiences, perfect for special occasions, establishments close to the beach suggesting a nice walk by the sea, restaurants with low lights, an intimate atmosphere and good background or live music.
We guarantee good food, good atmosphere in a meal that aims to surprise, generate unique emotions and get out of the monotony.
Here are our 10 suggestions.
Lisbon and Center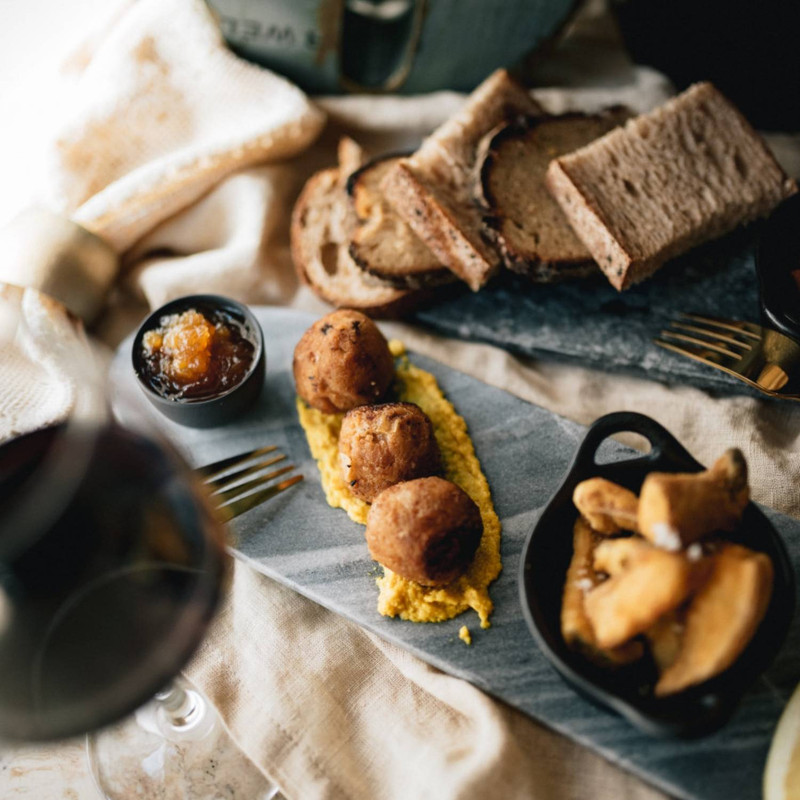 The capital's vegan restaurant that needs no introduction. We suggest that you start the feast with a board of Portuguese petiscos: "octopus" salad, fried "choco", mushrooms à bulhão pato, artisanal smoked "alheira" over homemade slow-fermented mustard, pineapple chutney from the Azores and pepper from earth, slightly spicy fried "linguiça" accompanied with bread and naturally fermented corn bread - the perfect petisco to start a memorable night for two. Reservations are recommended.
Rua Vitor Cordon, 26 1200-484 Lisbon, Portugal
+351967989184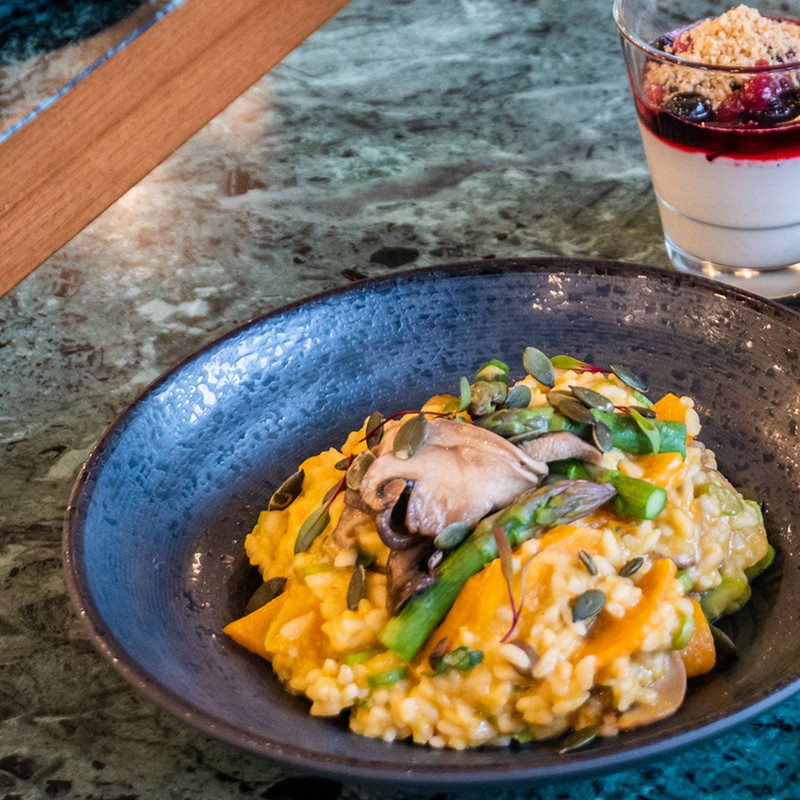 For those looking for a well-prepared and elaborate menu with a New York or London vibe, we recommend the Green Affair. Start the evening with a Couvert of Focaccia with creamy Hummus and Olives, followed by a Ceviche de Palmito, whose exuberance of uand colors promises to awaken all the senses. The Roasted Pumpkin Risotto with Asparagus and Shiitake fills all the measures, but still leaves room for the "Cheesecake in a Jar", a creamy cheesecake of Red Fruits in Cardamom and Lime Syrup. Menu available at €45/person at any of the three restaurants: Saldanha, Chiado and Parque das Nações.
Chiado
R. Serpa Pinto 15A, 1200-443 Lisbon, Portugal
Saldanha
Av. Duque de Ávila 30 A, 1000-141 Lisbon, Portugal
Parque das Nações
Alameda dos Oceanos 41b, 1990-203 Lisbon, Portugal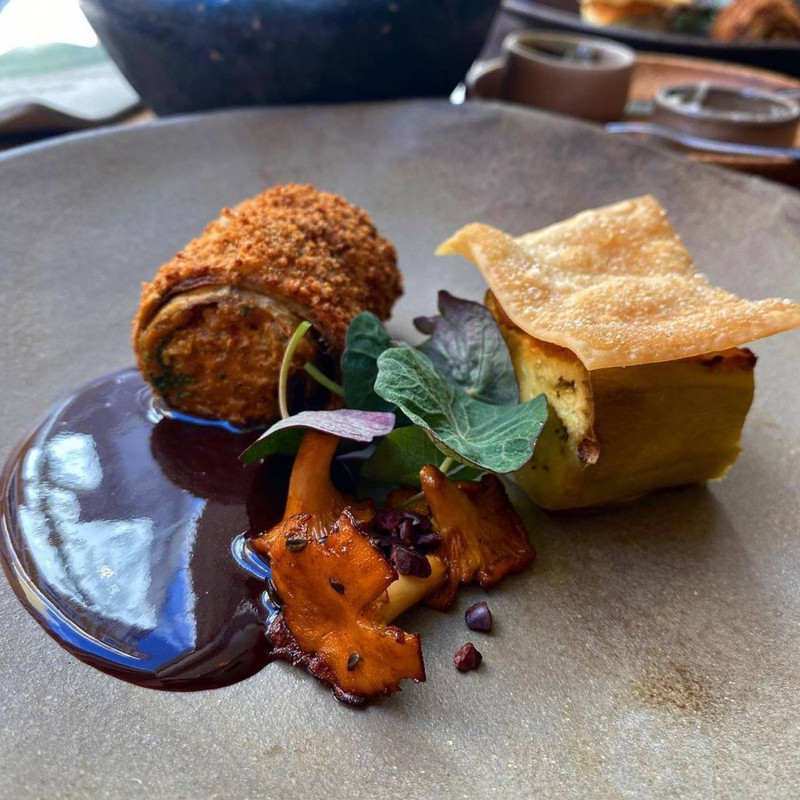 Good food and the best wines? A mandatory stop at Arkhe - a signature vegetarian restaurant in Santos with the largest selection of natural and organic wines in the capital. Topinambour, seasonal mushrooms, hazelnuts and persimmons? Just one of the best ways to start your dinner at Lisbon's only Michelin-starred vegetarian restaurant. Reservations are advised.
Boqueirão Duro 46, 1200-163 Lisbon, Portugal
+351 211 395 258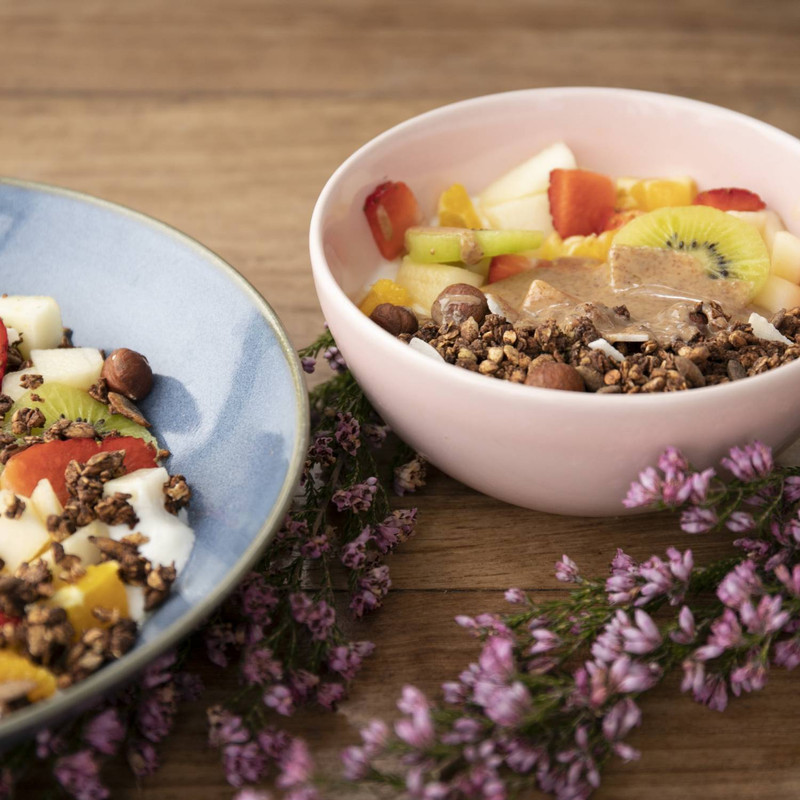 What if instead of dinner you took your better half to a healthy and delicious breakfast by the sea? A 100% plant-based, organic and unforgettable brunch at the Legasea Boutique Hotel in Cascais. granola, pancakes, bruschetta, hot drinks and a surprise desserts for two. This exclusive menu will be available on the morning of the 14th of February, at €35/for two people. Mandatory reservations.
R. Nova da Alfarrobeira 5, 2750-452 Cascais, Portugal
+351 968 485 495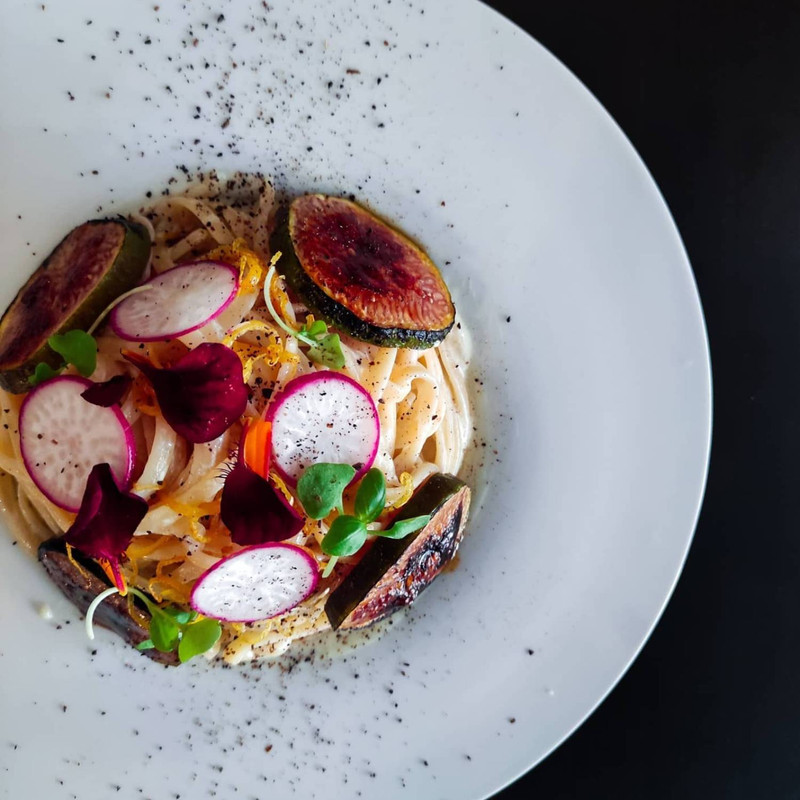 For a truly special night, Botelinni has prepared a menu of 5 moments, rich in different flavours and textures: start with white onion velouté, go through a Ceasar salad, followed by delicious mushroom ravioli, risotto ai porri and finish with a delight of passion fruit and raspberry. To accompany with 0% Original Rosé Wine (offer), €42.50/for two people. Mandatory reservations.
R. Manuel Mafra 43B, 2500-825 Caldas da Rainha, Portugal
+351 262 408 788
Porto and North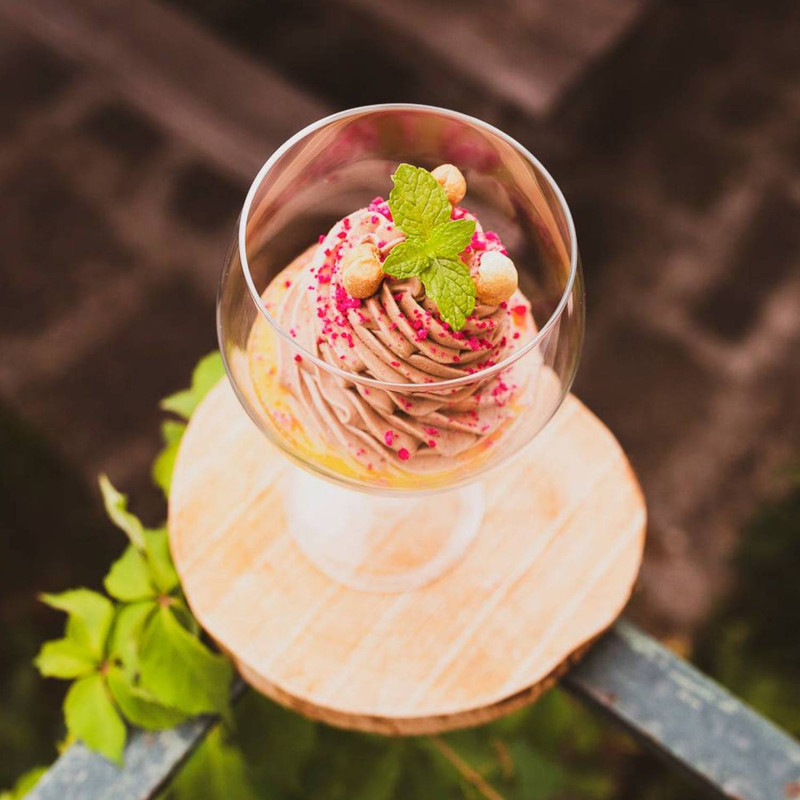 Love invites us to travel. Through the body, through the memory, through the world. Have you ever thought about low simmering that adventure on the 14th of February? There will be 5 unique and special moments where all the senses will be stimulated by the meeting of cultures of our home planet! Each dish serves the promise of a distant trip for two. Accept the challenge of Cor de Tangerina and book your table now for an unforgettable dinner for 2 in the heart of an historic center, overlooking the Castle of Guimarães and Paços dos Duques de Bragança. €40€/person. Mandatory reservations.
Largo Martins Sarmento, n.º 89 - 1st floor 4800-432 Guimarães
+351 966 876 165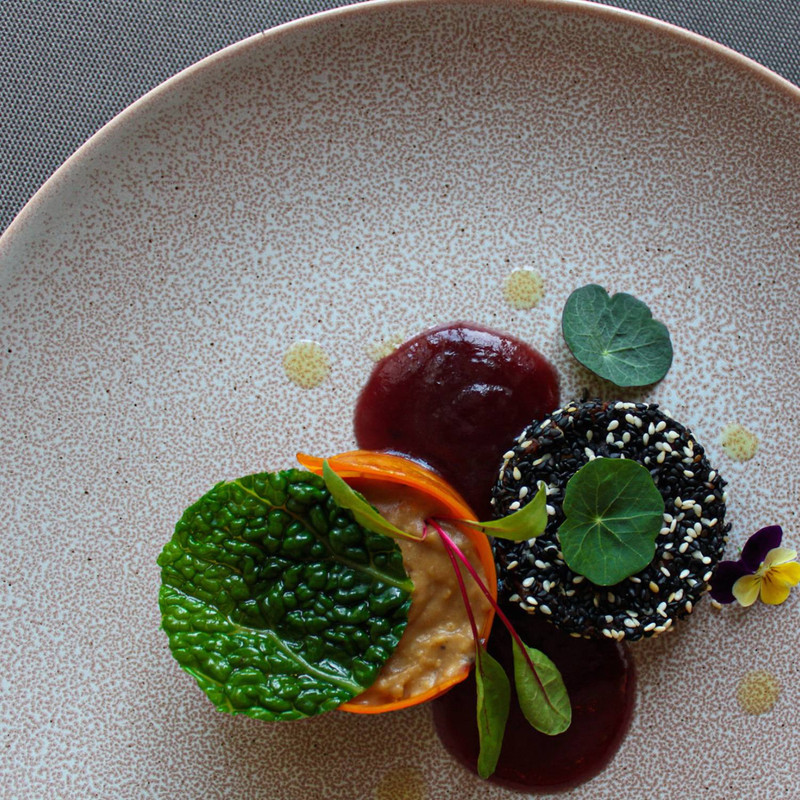 Regionally inspired vegan eco restaurant. With a romantic garden, terrace and accommodation, Em Carne Viva is a pioneering project that finds in Portuguese regional cuisine the way to interpret a unique Vegan concept. Installed in a romantic and remarkable house, typical of the city of Porto from the 19th century. XIX, this is a perfect proposal for an unforgettable night for two in the center of Invicta. The menu starts with a mini caipirinha slush, followed by roasted red onion and stuffed with its puree in Licor beirão. For the main course, a mushroom sausage with roasted chestnut puree. Finish with the most irresistible of combinations and get lost in a strawberry and chocolate delight. €42/person. Reservations advised.
Av. da Boavista nº868, 4100-112 Porto, Portugal
+351 932 352 722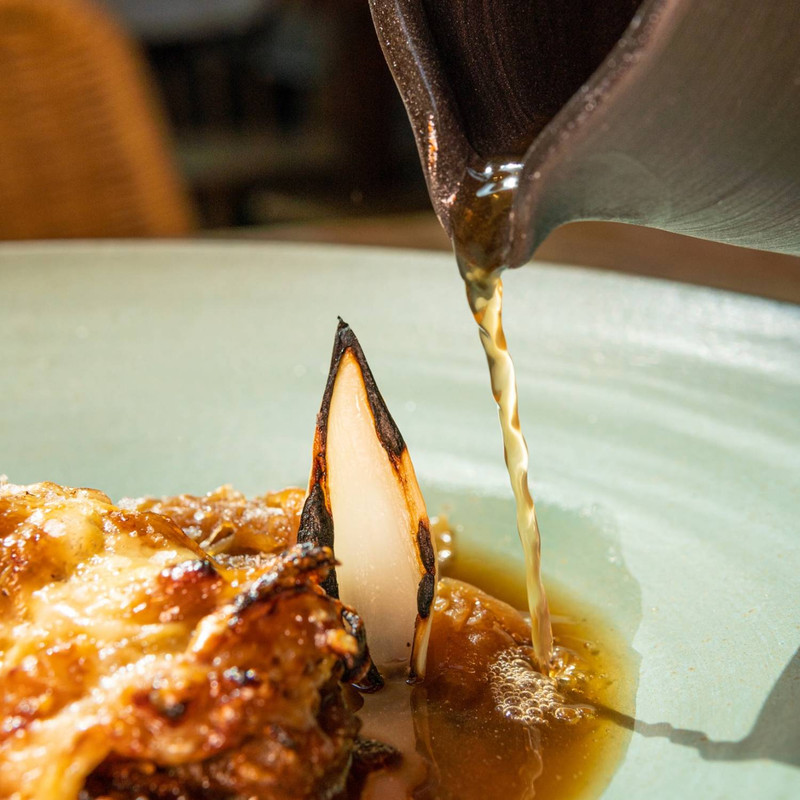 Modern, seasonal and organic cuisine with a vegetarian matrix. A creative and innovative restaurant, with dishes of simple but unexpected combinations. A special proposal for those who want to escape the hustle and bustle of the center of Porto and have a meal for two in a very cozy place closer to the sea.
R. Santa Catarina 100, 4450-631 Leça da Palmeira, Portugal
+351 915 343 494
South
100% vegan creative cuisine and pastry, made mainly from organic and local products. Kitchen to share, kitchen to celebrate life… That's why it's the perfect place for those planning to walk around the South and have dinner or lunch with live music.
Rua da Mata 2, 8600-013, Portugal
+351 282 688 194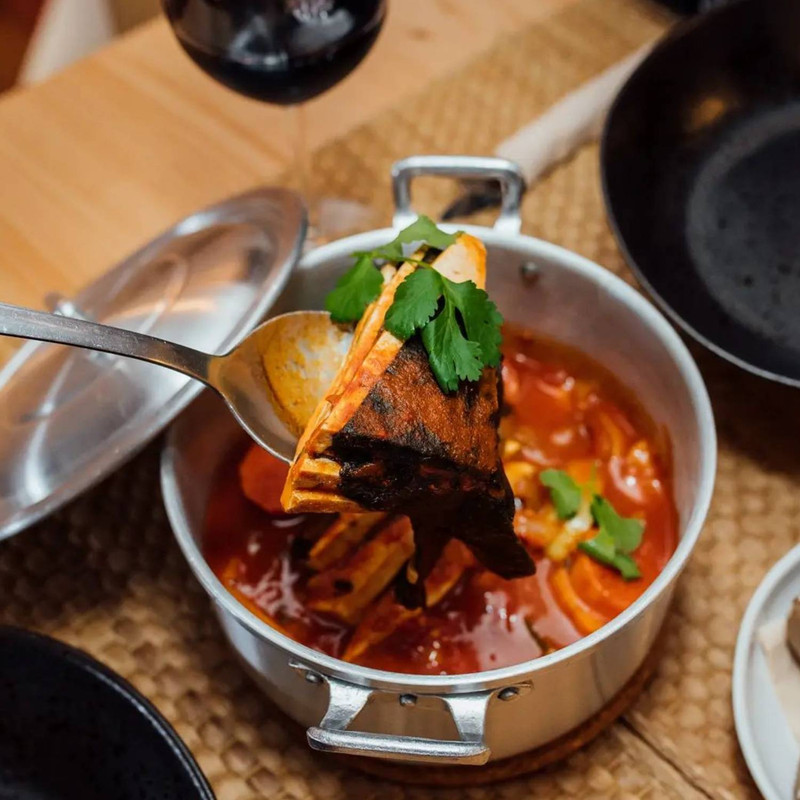 On the Other Side only ingredients from the plant kingdom are served, always local and organic as much as possible. The Other Side will open exceptionally on the 14th of February to bring food lovers around the world the opportunity to enjoy themselves without going out under the Algarve sun. We suggest a cheese board to share, followed by a delicious stew. What could know more about the Algarve than a dinner for two like this?
Tv. da Madalena 6, 8000-461 Faro, Portugal
+351 911 000 359